Josh Duggar was found guilty of possessing child pornography, which calls into question his ties with Republican politicians like Sarah Huckabee Sanders, Ted Cruz, and Marco Rubio. Many of them even affiliated with him after it became public knowledge that he molested multiple, underage girls, including his own sisters (but wasn't charged due to the statute of limitations).
Here's a list of every politician I could find who has ties to Josh Duggar. I'm not alleging these people are pedophiles — or even sympathetic to pedophiles — but I find it imperative that voters know which candidates chose to affiliate themselves with this monster.
I'm saying this ahead of time: Josh Duggar didn't kill himself.
Jim Bob Duggar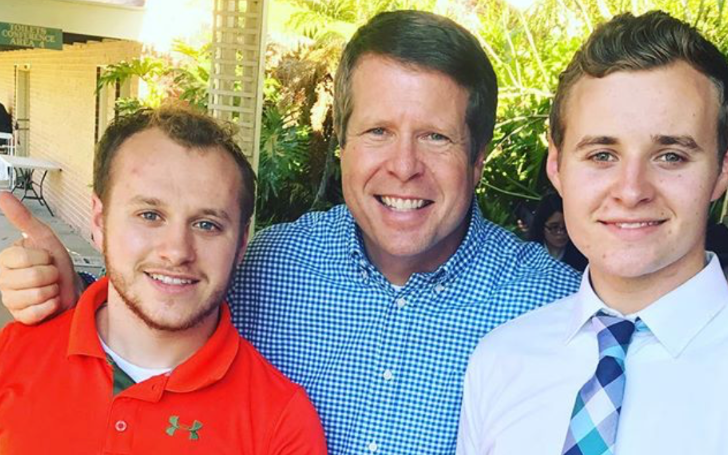 Josh's father, Jim Bob Duggar, is at the top of the list. After Josh confessed to him, Jim Bob waited months to report his son's crimes to law enforcement, and when he finally did: he suspiciously chose to report them to Joseph Hutchins, who would later be charged for child pornography. Hutchins swept Duggar's crimes under the rug and allowed the statute of limitations to pass.
Duggar is currently a candidate for Arkansas state Senate in the upcoming special election for district 7. He was previously a member of the state House before becoming the star of 19 Kids and Counting, a reality TV show.
Mike Huckabee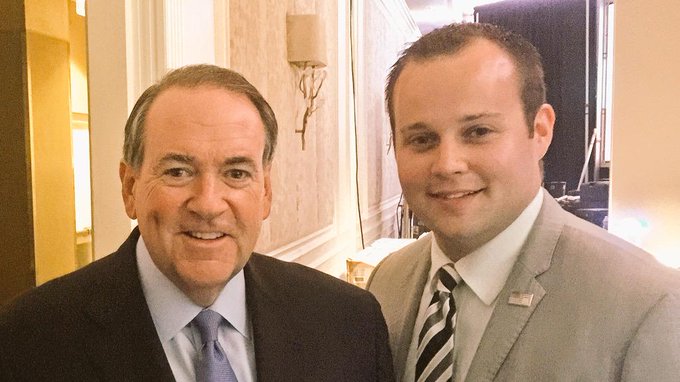 Mike Huckabee is a Baptist minister and former Governor of Arkansas who publicly defended Josh Duggar after he was outed for molesting young girls; he basically said that Josh is a good person whose "mistakes" should be forgiven. This goes far beyond mere affiliation.
Sarah Huckabee Sanders
Sarah Huckabee Sanders is the daughter of Mike Huckabee, and front-runner in the 2022 gubernatorial election. As pictured above, she took to Twitter to call Josh Duggar a "good friend."
Tom Cotton
Tom Cotton is a United States Senator from Arkansas.
Ted Cruz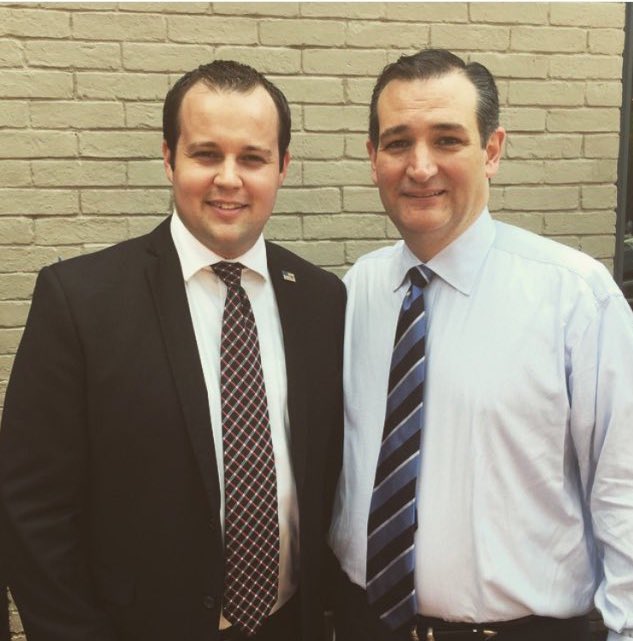 Ted Cruz is a United States Senator from Texas who ran for President in 2016, but lost the primary to Donald Trump.
Marco Rubio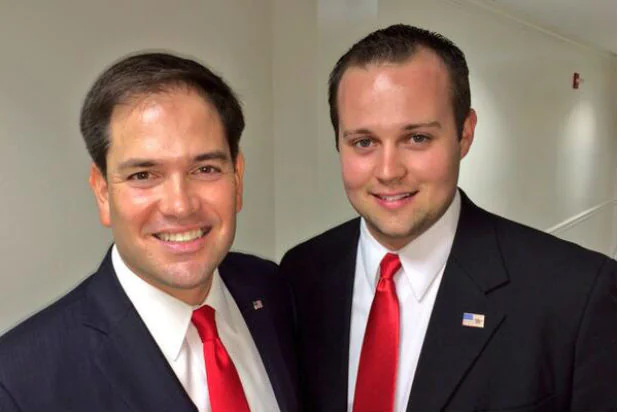 Marco Rubio is a United States Senator from Florida. Like Cruz, he ran for President in 2016, but lost the primary to Trump.
Jeb Bush
Jeb Bush is yet another Republican pictured with Josh Duggar who lost the presidential primary to Trump.
Sarah Palin
Sarah Palin is the former Governor of Alaska and failed Vice Presidential candidate.
Jason Rapert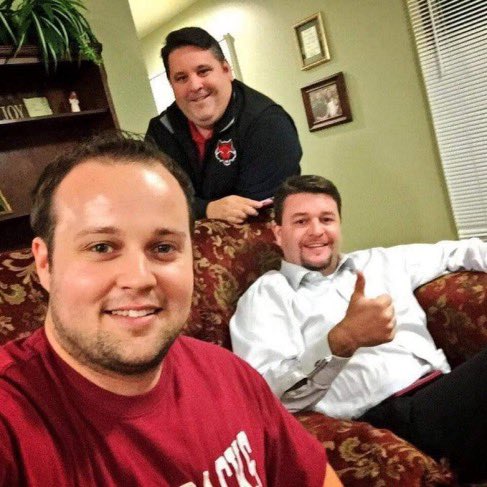 Stanley Rapert, who prefers to be called Jason Rapert, is an Arkansas state Senator and candidate for Lieutenant Governor. He's a local icon of the far-right who literally believes the US should nuke ISIS and ban LGBT pride parades on Sundays.
Rand Paul
Rand Paul serves as a US Senator from Kentucky.
Scott Walker
Scott Walker is a former Governor of Wisconsin who was pictured with Josh Duggar.
Rick Perry
Rick Perry is a former Governor of Texas who served as the 14th US Secretary of Energy.
Bobby Jindal
Bobby Jindal is a former Governor of Louisiana and United States Representative pictured with Josh Duggar.
Rick Santorum
Rick Santorum is a former US Senator from Pennsylvania who lost re-election in 2006 to Bob Casey. He's pictured with Josh Duggar above, who refers to him as a "friend."
Click here to read why I believe the death penalty should be an option for people like Josh Duggar.